Saint Avit Loisirs
CONTACT & ACCESS
CONTACT
Camping SAINT AVIT LOISIRS
Malefond
24260 SAINT AVIT DE VIALARD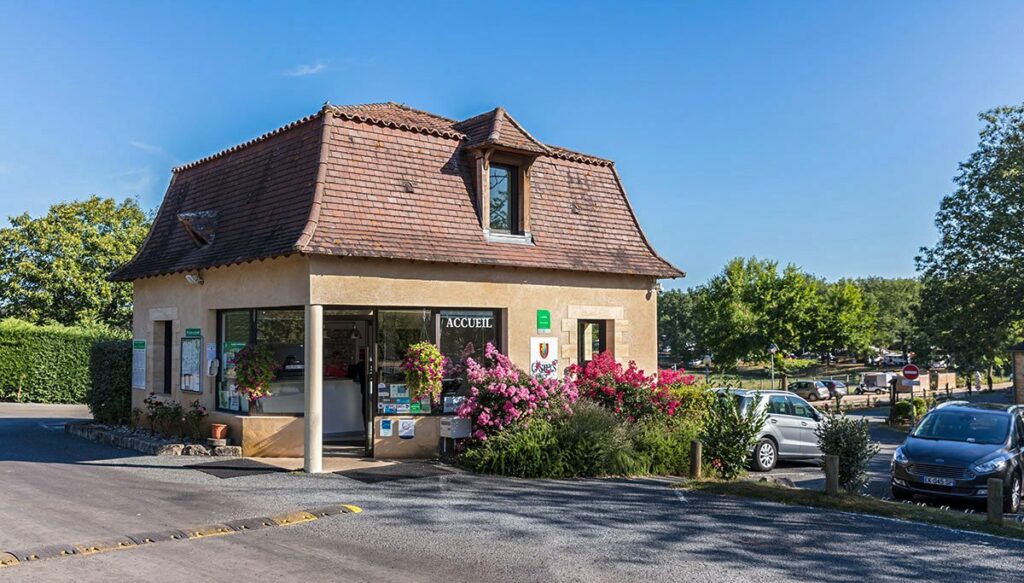 BY CAR
GPS coordinates :
N44°57'08.5″ & E0°51'03.5″
By the A89 motorway :
By Bordeaux or Clermont-Ferrand, follow the "Périgueux" direction Take exit n°16: "Aire du Manoire" at the east of Périgueux. At the second roundabout, head "Le Bugue", "Toulouse Bis" on the D710 road.
Our campsite is 25 km away from the motorway exit.
2 km before arriving at "Le Bugue", a sign will indicate our direction on your right hand side "Complexe hôtelier Saint Avit Loisirs", in our town of Saint Avit de Vialard. Follow this road on 4 km until you reach the town. Then, follow the "Sainte-Alvère" direction on 2 km.
Finally, on your right hand side, go along a few accommodations, until reaching the entry of our campsite.
OTHERS MODE OF TRANSPORT
By train :
Take the TER train until "Le Bugue" train station (10 km away) or "Le Buisson de Cadouin" (21 km away)
More information : SNCF
By plane :
Landing at Bergerac La Roumanière airport (35 km away)
More information : +33 (0)5 53 22 25 25
By taxi :
Taxi Ambulances Buguoises : +33 (0)5 53 07 22 97
Taxi Archambeau : +33 (0)5 53 07 10 70