Welcome to
SAINT AVIT LOISIRS CAMPSITE★★★★★
A 5 star campsite in the heart of the Dordogne and Périgord Noir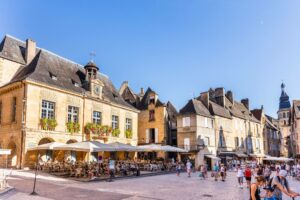 A great location
Located at equal distance from Sarlat, Périgeux and Bergerac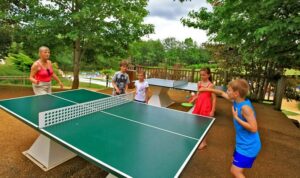 High standing services
Restaurant, pizzeria, bar, grocery shop, WIFI, kids and teen clubs....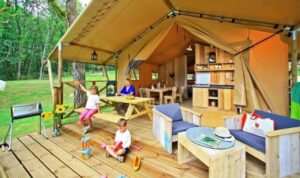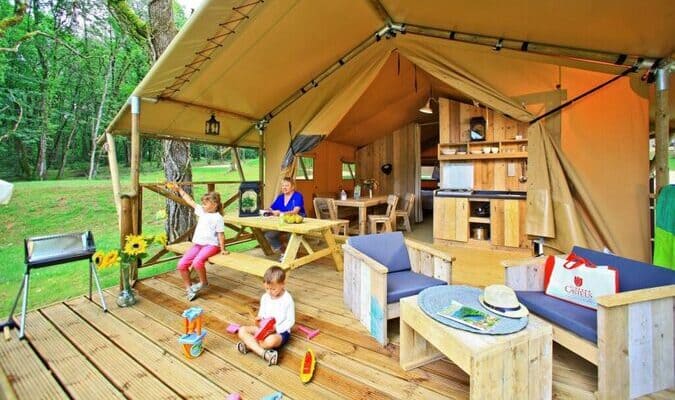 Top of the range rentals
In an exceptional natural setting on the edge of a large pond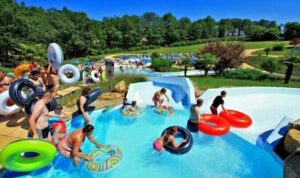 An XXL water park
Outdoor swimming pool, aqualudic playground, covered and heated tropical swimming pool, water slide, river with buoy...
OUR SERVICES AND FACILITIES
Your rental
TO SAINT AVIT LOISIRS ★★★★★
Sweet nights in the middle of wild nature...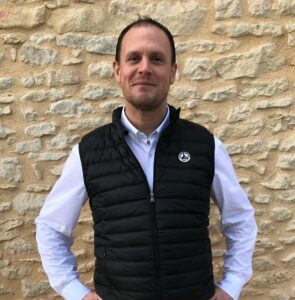 More than a job, a real passion! It was in 1989 that the family adventure began on the 53 hectares of an agricultural property. Accompanied by a team fully dedicated to the success of your holiday, I am very happy to welcome you to the campsite Saint Avit Loisirs.
For more than 20 years, motivated by the same desire to surprise you, to delight you, I am committed to you to make your stay a real success.
Welcome home, Welcome to Saint Avit Loisirs!
– Nicolas Léger, Director –
SAINT AVIT LOISIRS 5 STAR CAMPSITE IN DORDOGNE
It is a corner of France, nestled in a charming small village in the Southwest and in the heart of the Dordogne and Périgord Noir. The ideal place to visit, have fun, meet, enjoy…
Saint Avit Loisirs, FIRST 5 STARS CAMPSITE IN Aquitaine, welcomes you on 53 hectares to live your passions in nature. From the rental accommodation to the camping site, there is necessarily the formula that suits you!
Everything here has been designed to make your stay a delicious cocktail of wellness services. Our motivation: your satisfaction.
Let yourself be guided! You are already at home!
A PLACE OF ADVENTURE FIRST
Close to the caves of Lascaux or Sarlat, the campsite Saint Avit Loisirs is the ideal place to go to discover the thousand and one riches of the territory.
History and prehistory enthusiasts or nature and fishing enthusiasts, come and relax with your family in our water park or in our many leisure facilities.
Welcome to the Land of the Cro Magnon Man!